My Real Weight Loss Story
Losing weight is really a challenge, and it can be demotivating, if you don't know what to do? and aren't seeing results. There are hundreds of different diets available and each one promising to be the final one. Not only this, there are so many other ways to Shred your Extra Pounds, but most of them have not only their side effects, but also very Expensive at the same time.
There is also a big problem that, many of them are restrictive and hard to follow even. For those of you, who wonder? what the best way is to Lose weight? In my opinion, the best way to lose your Weight is Natural Way.
So here, we've to change our life style and follow Natural Tips, which are not only Experimental by me for many years, but also these tips will help you to achieve your Goals fast. You have to change your Eating Habits, they way you think.
How I start my Each Day ?
Each morning, I get up early in the morning around 5 am. I sleep around between 10 pm to 10-10.30.
First of all, I brush my teeth and do some work in the Kitchen for 1/2 an hour. Then I take my shower.
I do Yoga for 40 Minutes and One hour Vipassana Meditation in the Morning and one hour Vipassana Meditation and Metta – Bhavana(Loving Kindness) Evening time. I also go for 30 minutes walk daily at least Monday to Friday here in Canada. But I go to walk only in Summer, not in the Winter, due to Snow in Winter. I also Eat Healthy Home Cooked Diet.
Despite of doing this all for last 20 years, I gain some Weight after my Menopause. I was so worried and don't know what else should I do to lose my Weight?
Finally, I got the solution and I lose 4 Pounds within 3 Weeks and I'm quite happy for it. The solution is so easy and almost free to do, which anybody can do and take the Benefits from it.
My 7-Day Meal Plan?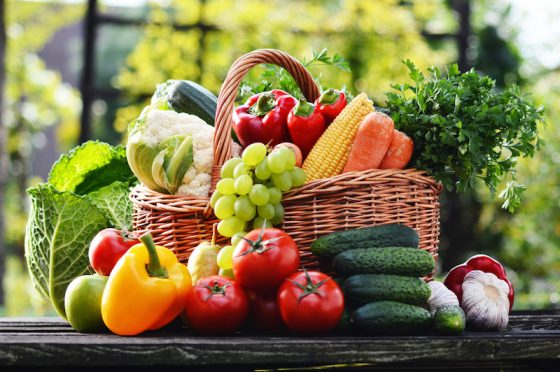 1—Morning Detox Juice?
I get up early in the morning 5 am? and brush my teeth. Take my Shower and work in the Kitchen for some time for Preparation of Juice and Sabji.
How I make my Morning Detox Juices? ? I put one Green Apple, Baby Spinach, Blueberries, Kale, broccoli, Coriander leaves and cut them in big chunks. For one Serving, I put 1/2 glass drinking water and add all these fruits and vegetables. Then blend in the blender and strain this mixture with the help of strainer and drink it right away after doing my Yoga.
After drinking my morning Detox Juice, I do one hour Vipassana Meditation.
2—I Eat Fruits Salad
After drinking my morning Detox Juice, I eat fruit Salad, which I usually Make from-Oranges, Grapes, Melon, Strawberries, Peaches, Pears and sometimes bananas. Bananas should not be used in this Salad, but I use only one Banana, because I need banana skin to clean my teeth each Day. If you want lo learn How I Whiten my stained Teeth. I use both, banana skin daily once to twice a day and Orange Peel Powder once in a week.
3–Take Masala Chai & Roasted Chana Pinni
Here around 11-30, I take One Cup Masala Chai and One Roasted Chana Pinni. Sometimes if really I want to eat snacks, I take Namak Para just for the salty taste. I used to drink a lot of Tea, but now I take only twice a Day and my ultimate goal is to Quit 100% Tea or take Just one Cup in a Day.
If you want to Learn, 'How I Quit my Morning Tea, >Then Read this Article Here
4–I Eat Veg Chapati, Sabji & Salad in Lunch
In my Lunch, I eat Missi Roti(means from Dough made with different kind of Vegetables) Everyday I use different kind of Vegetables in my Dough to Make Missi Roti; such as-Spinach, Lauki, Mooli, Zucchini, Cucumber, Methi, Carrots, Chickpea Leaves etc.
How to Make Missi Roti? It is so easy to make. First of all take any fresh Vegetable of your choice and soak it in the water for sometime. Then wash and chop it, if you're using any kind of leaves. If any other vegetable, then grate it with the Grater . Now put whole wheat flour. You can put little bit Ajwain, which is optional, but no any other spice. Absolutely no Salt. Then by using little by little water to make the Dough.
Moong Dal & Green Leaves Dough for Missi Roti
In my lunch, almost I stopped all lentils from last two months by the time of writing this Post(Dated: September 27, 2020) I just make Vegetables; such as, Lauki, Beans, Spinach, Cauliflower, Saag .
I don't use many spices in Tadka. I cut for Tadka with the knife not chop in the chopper. I just use one spoon of Olive Oil and then put everything together and stir for 2-3 minutes and then cover with the lid and make with Steam on very slow flame. Believe me it is so tasty and healthy, where you can taste the real Sabji. Just add minimal Spices; such as Oregano Leaves, Turmeric Powder, Black Pepper and Jeera.
Now I keep my diet as simple and healthy as I can. Even now I don't eat Pakoras or Lauki Ka Kofta. Yes, once a Month you can eat, not a problem.
In my lunch, I take one medium Missi Roti, Sabji, Green Chutney and Salad(Cucumber & Broccoli) After eating my lunch, I just enjoy Missri & Green Cardamom.
5–-I Take One Cup Evening Masala Chai
Evening time, around 4-30 to 5 pm, I take a Cup of Masala Chai. Here I take something; such as Namkeen etc.
6- Sabji, Missi Roti, Salad & Chutney in Dinner
In my dinner, I take One medium Missi Roti, Salad, Green Chutney and sometime any home made dessert; such as Kadah Prasad. Yes, I forget to tell that I don't drink water after my lunch and dinner. Yes, if I want to drink, then I drink after an hour or even two hours of eating my meals.
Tip 1: I try to Eat raw food diet, which means, I'm eating mainly unprocessed whole, plant-based food whether Raw or cooked on very slow flame.
Tip 2: When we Eat more Fruits, Salads, drink Raw Vegetable Juice in the morning at least once a day and even we can drink it twice a day, when we would like to replace our Grains food.
Tip 3: Eating more fruits and Vegetables(Uncooked, means eating Raw food) makes the body better able to prevent and fight diseases, especially chronic conditions.
Tip 4: If somebody wants to lose weight, mainly Eating uncooked foods can help. This is because raw foods are usually low in calories, and plant-based foods are high in fiber, which helps a person feel full for longer time.
Tip 5: When we cook our food, it destroys its nutrients and Natural enzymes, which is not good, because Enzymes boost digestion and fight chronic disease.
Tip 6: By Eating more Raw food, you probably lose weight. So on this diet, since most of its foods are low in calories, fat, and sodium, and high in fiber. One study found that people, who followed a raw foods diet lost a significant amount of weight.
Tip 7: By eating a diet that's mainly made up of fruits and vegetables, you'll pack your body with loads of vitamins, minerals, and other nutrients, which can help to prevent all diseases.
SUMMARY
Now I eat more plant-based foods that are either completely raw or heated at very low temperatures. I started to change my diet and lifestyle almost 10 years ago, but it took a long time to reach at this point, where I stopped drinking milk, stopped eating yogurt, quit my morning tea a long time ago, stopped eating junk food a long time ago. Now I eat only home cooked fresh food, eat more fruits and more Salads. At Least once a day morning detox juice. From next week going to start once a week, where I will eat no grains at all for whole day.