If you're trying to lose weight fast, then it is easy to fall into the trap of Commercial products, which are not only expensive, but also harmful.
There are many ways to lose Weight and one of them is Natural Way to lose Weight and it is the not only best way, but also Free of Cost. So of course we're talking here about only Natural Way.
Easy & Quick Method to lose Weight Naturally at Home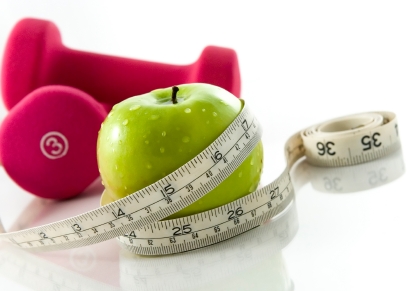 Shredding some pounds quickly with medicines, in my opinion is not a good idea at all, so please run far from these methods.
Just stay away from these quick Weight loss Methods.

You need to manage a healthy and constant Weight and for that you have to cut down on fat and too much of carbohydrate Junk food and sweets.
Do you have Extra Pounds to lose?
Most of the times I write these kind of articles with my own experiences, what works for me for the betterment of my health and what doesn't work?
These Experimental Home Remedies are really useful and can help you lose all Extra Weight.
Having extra pounds makes one Unhealthy and the person with more weight always looks Older than his or her real age.
It is not uncommon to lose up to 10 pounds (sometimes even more) Naturally by following all Natural ways, which is the best method in the world to use to Shred your Extra Pounds.
If you want to lose weight over the long haul, your best bet is to make sustainable, long-term lifestyle changes like I did and they are not tough, but very Easy, which you can do by doing your all other chores.
Yes, you've to be mentally strong and determined to make changes in your daily diet.
Don't use fast Weight loss Commercial Methods
So don't look for fast Solution, but do some and minor changes to your daily lifestyle and I can give you Guarantee that those changes can bring really a great Revolution in your life.
Change your Daily Lifestyle to lose your Weight
1. Eat More fresh Vegetables
You will surprise to know that when you're after weight loss, eating more Vegetables, helps one to lose weight.
Researchers have found that eating more non-starchy vegetables (like Cucumber, Mushrooms, or Salad leaves) gives you an edge.
If you grow Vegetables in your own Garden or otherwise having vegetables ready in your fridge can help you to make healthier choices if you need a snack or need to make it another hour or two to the next meal.
2. Eat fresh Salad
If you want to lose weight , you should start eating more Salad and you can use Some vegetables with the combination of some fruits. Such as-Cucumber, Carrot, Celery, Tomato, Apple, Grapes, Strawberry, Oranges, Avocado, Blueberry, Avocado etc.
If someone consumes fewer calories per day than their body uses, they will lose weight.
People should follow a low-calorie diet to create a calorie deficit.
Most experts recommend that a person should not eat less than 1200 calories per day when trying to lose weight.
3. Avoid junk Fast Food
Question: What is Junk Food?
Answer: Food that has low nutritional value, typically produced in the form of packaged snacks needing little or no preparation. Basically this is not food, it is product like any other commercial product that is made to gain profit by selling it.
Examples of junk food include
Candy
Baked goods
Processed snacks
Most desserts
Burgers
Most Sandwiches prepared in the Restaurants
Ice creams
Cold drinks etc
Donuts
Cookies etc
4. Real Food Is Low in Sugar
Some research suggests that eating sugary foods can increase your risk of obesity, insulin resistance, fatty liver disease and heart disease.
Generally speaking, real food is low in sugar. Even though fruit contains sugar, it's also high in water and fiber, so it's much less concentrated than sugar in soda and processed foods. But this Sugar is Natural, which is in the fruits.
Developing sustainable systems based on real food may help improve the health of our planet by reducing energy, needs and decreasing the amount of non-biodegradable waste humans produce.
5. Eat Plant Based Foods
Fruits and vegetables keep our bodies from getting sick and keep us from becoming Overweight and Sluggish. But the benefits of plant-based foods like fruits and vegetables go way beyond keeping us slim and illness-free. They're also the key ingredients to approaching a healthier lifestyle choice: a plant-based diet.
Numerous studies show that a plant-based diet provides the body with enough protein, quality carbohydrates, healthy fats, vitamins, and minerals.
People should try to eat whole, single ingredient foods to help reduce calorie and carb consumption.
Most whole foods are naturally very filling, making it a lot easier to keep within healthy calorie limits.
Furthermore, eating whole foods also provide your body with the many essential nutrients that it needs to function properly.
I just started five days ago by the time of Updating this article(Date January 11, 2020) to make Vegan Milk or Plant based Milk; such as from Sunflower Seeds, Sesame Seeds, Poppy Seeds, Pumpkin Seeds, Oats and going to try some more.
I see my stomach is more Calm and Relax and this Seeds milk is really tasty and I'm enjoying to make it and drink it. You can use for Cereals, Tea, Coffee and even Make Kheer from this Milk same like Cow milk.
6. Follow a Healthy meal plan
Following a healthy meal plan can help people stick to a diet and stay more accountable.
There is a wide range of meal plans that a person can try. Start by planning each meal for the week and make sure to stick to the daily goals.
7. Stock Up fruits & Vegetables
Having always enough healthy food available in your Kitchen, reduce the chances of you or other family members eating Unhealthy food.
There are also many healthy and natural snacks that are easy to prepare at home and take with you on the go.
These include Plain Yogurt, whole fruit, nuts, carrots and Green leaves for Salad and Juices; such as Coriander Juice.
8. Drink enough Water
Despite of drinking Coffee, Tea or Coca cola, drinking water helps us to feel
full and lose weight.
9. Get Enough & Sound Sleep
Getting enough sleep is incredibly important for weight loss, as well as to
Obtaining the full recommended number of hours of sleep each night (between 7-9 hours) is utmost important way to successful weight loss.
10. Eat Whole Grain Food
The grain group includes a large variety of foods. Choosing 100% whole grains can add fiber, protein and other essential nutrients to your diet.
They include ones like: brown rice, whole wheat, millet, quinoa, and whole grain oats.
11. Exercise Everyday Regularly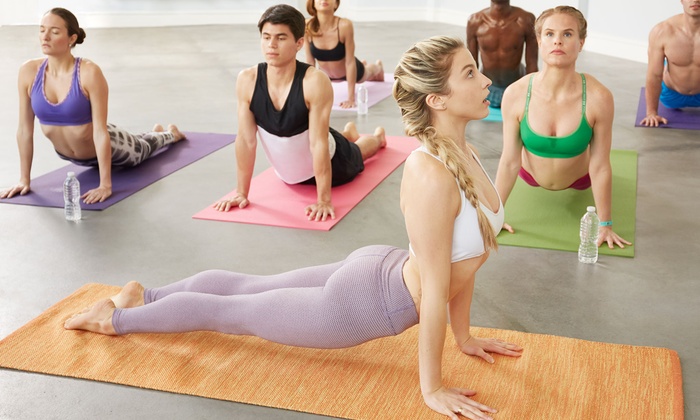 Getting into a regular exercise routine can help, support your weight loss and improve your overall health.
To lose weight, lower stress levels, and supercharge your brain. I know it is hard to exercise daily, especially when you work full time and in the morning you have to Run and take bus or even having Car, but the weather condition is so bad. With such a busy schedules, we may feel it's difficult to dedicate daily hours at the gym. But I have Good news for you! We can have similar effects just by adding 20 to 30 minutes a day by doing some Yoga Poses at Home either in the morning or Evening, when we come back from work and we are free.
Also increase your baseline or daily activities. Even doing things where you walk to the Grocery store, or you take 15 minute breaks at work and go for a Walk, can help with your weight-loss and your health.
Exercise boosts your mood, because it releases endorphins, which help make you happier, healthier, and more confident about yourself, which may helps regulate your eating.
12. Drink Spinach or Coriander Juice
Drinking Spinach Juice or Coriander Juice helps to lose Weight, because I'm drinking it for last two years and I lost 27 Pounds in couple of months with Spinach Juice by drinking it regularly each day in the morning. I use Baby Spinach for my Juice and it is always available in all Grocery Stores, even in Winter also.
Coriander Juice Recipe
13. Weight Loss Burfi with 3 Ingredients Only
This Burfi doesn't look only beautiful in color, but also it is very tasty and yummy. Anybody can eat it, because all Ingredients used in this recipe are good for all ages, because they are all Natural.
As we all know that beets are very beneficial for our health, so it is good to add them in our diet with so many different ways; such as-In Juice, Salad, Make missi Roti and also we can make so many sweets with Chukandar.
This Recipe is totally healthy Recipe and even you can avoid to put clarified butter in it, (just you can roast Besan without ghee) if you don't want to eat it.
15. Missi Roti
Eating Missi Roti instead of plain Chapati, is very beneficial for health. We can use so many types of Greens in Missi Roti.
How to lose Weight Naturally?