---
Back pain can interrupt your day or interfere in so many ways. There is so much chance that you will develop back pain in your lifetime. Even I'm doing Yoga and Vipassana Meditation for last 21 years, still I my back started to pain.
Sometimes we do extra work or heavy work, that's what I used to do until last year at the age of 56. Due to any reason my back pain started to bother me.
But I never went to any doctor for checkup or I didn't eat any supplements from the counter. I have so much believe in Nature cure(Man Prakriti) and I do always Natural things to cure my health problems.
People, who eat healthy diet, do yoga, do meditation, walk, have positive thinking, making themselves all the time busy physically and mentally, doesn't mean, they never have any health problems.
Despite of doing all good things, still one can have health problems, you know why? Because the food that we eat, is grown with so many chemicals, environment is so polluted or even due to any heavy work or stress in your own home can create health and mental problems. So no matter, what cause the health problem, still those people, who believe in Nature Cure, they cure themselves with Natural ways and I'm one of them. Rarely I go to doctor's office and eat any medication, because I believe that almost every problem can be cure with Natural ways.
Luckily there are several ways to treat back pain at home. These remedies include everything from herbs to massages.
9 Ways to Relieve Back Pain Naturally
---
Treating back pain at home is the best way to cure your back not only for free, but also without any side effects.
Backpain is very common and people face it. There are many reasons to have backpain.
There are a wide variety of Natural remedies to soothe your back, which can help you to reduce the intake of medications.
I started to do heat my back with the water bottle on Wednesday May 5, 2021 and I did it three days, twice a day.
Natural remedies for back pain, such as exercise, spinal manipulation, and massage, are among the top recommendations for both acute and chronic cases.
Related Articles:
1. Do Yoga Poses
---

Yoga is a form of exercise that creates balance in the body through various poses, which can help to develop flexibility and strength.
Such as-Bridge Pose, which is a backbend and inversion that can be stimulating or restorative. It stretches the spine. So it can help to relieve backaches. Yoga is a mind-body therapy that's often recommended to treat not only back pain but the stress that accompanies it.
When the appropriate poses are practiced on daily basis, then it can relax and strengthen your body. It is believed that doing some Yoga Poses may help to relieve chronic even back pain. I'm doing Yoga for last 21 years and it really gave me many health benefits and when you eat healthy diet at the same time, then you'll get more benefits. Simple Stretches that will cure your Back Pain.
2. Use Turmeric Powder in your Daily Diet
---
Turmeric, an Asian spice, contains antioxidant, anti-arthritic, and anti-inflammatory properties. There are many ways to use turmeric in daily diet. It is up to you how you want to use?
Personally, I use in all my Indian dishes; such as Kala Chana Soup, mix Sabji, Pakoras, Missi Roti, Mooli wali Roti , Khichadi and even Potato Paratha.
Some people use turmeric powder in their smoothies. One more easy way to consume turmeric is to mix a (1/2 teaspoon) of turmeric powder in a glass of warm milk. You can add honey or stevia to the milk if you prefer a sweet taste.
Consume this drink, preferably just before bedtime to allow the anti-inflammatory process to work while you sleep.
Note: But don't drink haldi wala doodh continuously for many days.
3. Sleep more hours & Do more Rest
---
When you have a restful night's sleep, your back will feel less sore during the day, because a night of restorative sleep can have healing benefits and make you feel refreshed, rejuvenated, and less stressed.
When we give our body more rest, the healing power sitting in our body, heal our organs Naturally.
4. Eat Less & Healthy Diet
---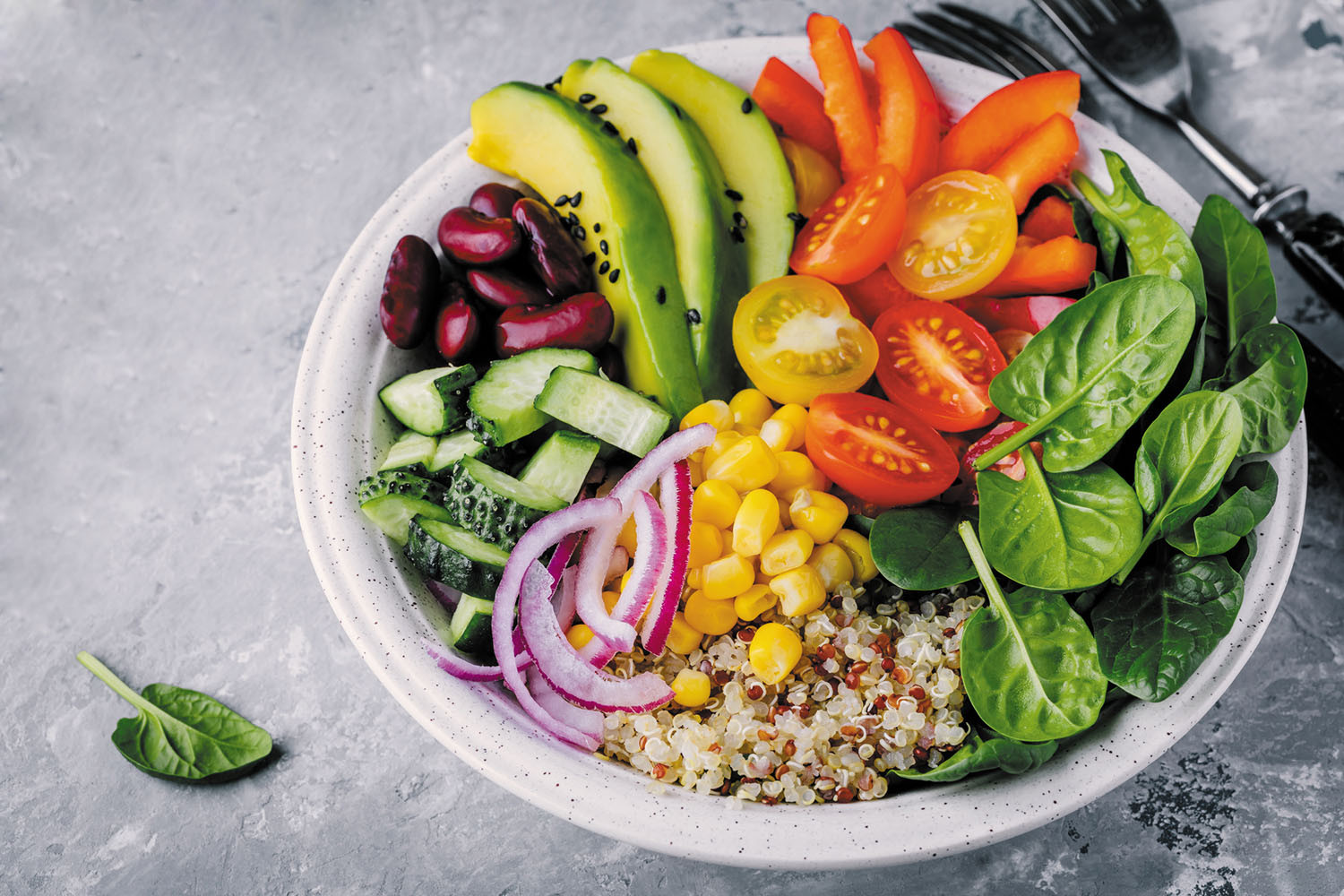 Eating junk & unhealthy food is also the cause of our health problems. Unfortunately we eat all the time and keep our stomach full and never give it rest, then Healing power don't get the time to heal our body, because it is busy all the time to digest our food.
So eat healthy and home cooked food only and avoid fry, processed and junk food.
Try to eat healthy, light and fresh Plant Based Food only. This way Healing Power will get more time to heal our body and it will cure your back pain the same way it cures any broken bone in our body.
5. Organic Green Tea Ginger
---
You can also try infused-herbal drinks, such as ginger-green tea, which contains the pain-relieving benefits of both green tea and ginger.
Ginger-green tea bags can be purchased from grocery stores or your can BUY HERE ONLINE FROM AMAZON and you can easily enjoy a cup either at work or at home.
Over a period of time, these anti-inflammatory agents can build up in your bloodstream, so including these drinks in your daily diet will help to reduce overall inflammation and prevent new inflammatory pain.
6. Massage Cloves Oil on your Back
---
Massaging cloves oil is very effective not only for back pain, but also for any pain in your body. We all know about the healing qualities of clove oil for toothaches and other tooth pains.
In fact, this is the most popular remedy that this natural herb is used for. I used to use clove oil for my teeth for couple of years and it is very useful that I can say personally by using it for many years. Yes, it is also very beneficial for anywhere pain in our body.
Whenever I have backpain, I massage it with my hands and right away it gives comfort, because it warms the area instantly and I always keep cloves oil in my home. I love it. After applying it, please don't take shower and don't go outside in the Cold. Means when you are inside your home, then only massage it, otherwise not.
7. Wet Abdominal Pack
---
It is very easy to use and not only this, it is also free to do by doing sitting in your own home. All problems come due to indigestion. When the tree is dying and we water it regularly, it become fresh and healthy again. So the same way our root is stomach and if we apply abdominal wet pack, we give the rest to our digestive system, problems started to cure naturally. It is suggested by Mohan Gupta Ji(Natural life style)
You need only Pure Cotton to use for the Pet Ki Patti. Use only Cold water(not from the fridge)Use regular cold water, it can be used from Matka(clay Pot water) or regular tap water.
Soak in the water and squeeze nicely and apply on your stomach. You can apply it for 30 minutes and while apply you can do Kitchen chores or Meditation. It can be also used in winter. But your diet should be healthy, light and fresh home made.
According to natural life style, to eliminate diseases without medicines, wet pack plays a very important role. Vital organs located in stomach area get much better blood circulation and this helps to kick out various diseases caused by bad stomach.
For curing acute diseases, wrapping wet cloth around belly, neck and forehead, a couple of times a day are a must to remove all diseases. I also did enema continuously for 10 days and then started wet pack on stomach, neck and forehead once a day only due to still Cold here in Canada.
8. Do Vipassana Meditation
Meditation is a great way to improve concentration, decrease anxiety and stress. Through Vipassana Meditation, you can observe the sensations of pain in your body, which help to reduce the pain and while doing Vipassana Meditation(you stay calm and relax.
When we're calm and relax, our body and mind both do rest and that also cure your health problems, means Backpain etc.
Vipassana, which means to see things as they really are, is one of India's most ancient techniques of meditation. I am doing Vipassana for last 21 years and I love it.
9. Hot Water Bottle to Relieve Back Pain
---
A hot water bottle is a rubber bottle that is filled with hot water and then sealed using a stopper.
There are many different ways that heat can be applied including hot water bottles
hot water bottle is a natural remedy that has been used for generations to help relieve, and sometimes cure aches and pains. Basically it is used to apply heat to any part of the body to relieve pain.
For example; you can also heat your back to relieve the pain in your back. It is very cheap, which you can Buy here Online or from your local stores.
Hot water bottles can be used to provide warmth during cold winter days and it is used for relief from bodily aches and pains. Heat helps the muscles relax, improves circulation and reduces muscle spasms.
The warmth also helps to relax sore muscles and ease muscle spasms and stiffness.
It helps to relieve back pain also. Whenever I have neck pain, I use it and the same way now I'm using for my back pain.
Even you can use it twice a day to warmth your affected area.
Be Careful ⚠: So while using the hot water bottle, you have to be very careful, because With hot water bottles, you also run the risk of leakage, which can burn your skin. Instead you can use electric heating pad.
Bottom line
A good rule of thumb is the Natural way, unless it is chronic disease. In my opinion Natural ways are not only cheaper, but also cure our problems permanently or at least for longer time. In the beginning it seems that they work very slow, but definitely they work.
NOTE: Be sure to talk with your doctor before starting any new yoga or diet Plan. This post is only for the educational purpose and my own experiences, but always consult your doctor before taking medical action or changing your health routine. This information is not intended to replace the advice of a doctor.
How to cure Backpain Naturally